---
Guaranteed traceability and respect for the environment
From grower to consumer without intermediary
---
20 Refills Organic Pods Retail Kit (8 g)
VANILLA
ORGANIC FARMING

FOR RETAIL

20 refills of 2 Pods Organic Farming Vanilla LAVANY Bourbon from Madagascar, total net weight 8 g, length 17 cm, Planifolia variety, GOURMET blacks, Superior Quality, NOT split, from FR-BIO certified organic farming -01 by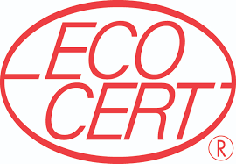 , making a total of 40 pods.
These 2 pods Organic Farming have been selected for their incomparable aromatic power.
They are suitable for both the most demanding Professionals and Enlightened amateurs.
Sold in packs of 20 refills of 2 pods
Each product can be restocked separately according to your needs (link to the Refills page for the Retail Kit).
These refills are to be used with the Retail KIT.
---
20 Refills - 2 Pods
ORGANIC FARMING

 - Retail Kit

Certification:
---
Appearance of Vanilla Beans

:
Fatty, oily, shiny, soft pods, NOT split, length 17cm, total net weight of 2 pods: 8 grams.

Fragrance and taste

:
Chocolate vanilla, intense and fruity.

Use

:
In infusion, Cream, Pastry, Ice cream, Yogurt, Chocolate, Savory and sweet recipes.
---
Packaging

:
The 2 pods are packaged in a clear, food-grade glass tube, hermetically sealed with a winged cap ensuring long conservation.
The glass tube is secured in an 8 x 28 cm PET blister, with on the back of the box a product presentation text in four languages: French, English, Spanish and Italian. The glass tube and blister are fully recyclable.
The refills are ready to be displayed and hung without any handling on the counter display.

Shelf life

-

DLUO

:
in glass tube hermetically sealed: 24 months.

Advice

:
Aerate (minimum 30 minutes) the Vanilla Beans at the opening of the glass tube.
To keep out of direct sunlight and away from heat sources.