---
Guaranteed traceability and respect for the environment
From grower to consumer without intermediary
---
Retail Kit
VANILLA

ORGANIC FARMING

FOR RETAIL
The Retail KIT presents on a rotating counter display the 4 major products of the Vanilla range LAVANY Bourbon from Madagascar from Organic Farming certified FR-BIO-01 by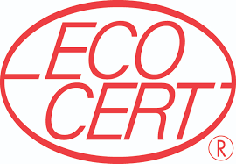 :
2 Pods of Vanilla Organic Farming, total net weight 8 g, length 17 cm, in glass tube and blister

50 ml of Liquid Natural Extract Flavor Organic Farming 200 g/Litre, in bottle and blister

15 g of Pure Vanilla Powder Organic Farming, in aluminum PET dose sachet
Sold individually
Each product can be restocked separately according to your needs (link to the Refills page for the Retail Kit)
---
The Delicatessen KIT for retail sale comprises:
a COUNTER DISPLAY
offered
20 secure blister packs of 2 Vanilla Beans 

Organic Farming

, length 17cm, total net weight 8g, packed in tube of glass with an airtight PET cap/cap
20 secure blister packs of 50 ml Liquid Natural Extract Flavor 

Organic Farming

 200 g/Liter, in PET bottle with cap secure screw
20 doses of 15g Pure Vanilla Powder 

Organic Farming

, in aluminum foil bag with zip closure for easy opening and closing


various COMMUNICATION MEDIA

offered
50 Flyers 10 x 15 cm presenting the 4 products of the Vanilla range

LAVANY

1 Window sticker, format 10 x 15 cm
This compact display, with 3 rotating sides in A4 format, will easily find its place on your counter - minimum space on the counter 28 x 28 cm.
The 4 products are ready to be displayed in aesthetic packaging without any handling.
Today more and more consumers are concerned about their well-being and are looking for good healthy products for their diet.
By becoming a Reseller of our excellent quality Vanilla, from Organic Farming, from a single source, from an identified terroir, you become an actor in this new distribution "from producer to consumer".
You also diversify your sources of profit.
You share and affirm with your Customers your qualitative approach by choosing a reliable source of supply with a short circuit.
You join forces and help a family of Vanilla Bourbon producers in Madagascar.
---
Certification:
---
Packaging

:
In a cardboard box, with assembly instructions, a bag of 50 flyers and a window sticker.

Shelf Life

-

BBD

:
24 months, keep out of direct sunlight and away from heat sources.

Tip

:
Aerate (minimum 30 minutes) the Vanilla Beans after opening the glass tube.
Aerate ( minimum 10 minutes) the Pure Vanilla Powder after opening the sachet, and close it well with the zip.