---
Guaranteed traceability and respect for the environment
From grower to consumer without intermediary
---
20 Refills - Organic Vanilla Powder - Retail Kit (15g)
VANILLA
ORGANIC

FOR RETAIL

20 refills of Pure Powder Organic Farming Vanilla LAVANY Bourbon de Madagascar, net weight 15g, are composed of whole pods only with grains, Planifolia variety, specially refined for this use and from Organic Farming certified FR-BIO-01 by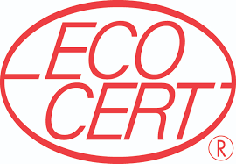 .
It mixes perfectly with all preparations that cannot receive liquid.
Sold in packs of 20 refills in 15g sachets
Each product can be restocked separately according to your needs (link to Retail Kit Refills page).
These refills are to be used with the Retail Kit.
---
20 Refills - Pure Vanilla Powder
Organic Farming

 - Retail Kit

To obtain this powder, we have chosen the technology of cold grinding at very low temperature allowing the total preservation of the aromatic and taste qualities of the Vanilla:
no heating during grinding
no oxidation
homogeneity of the powder obtained and regular particle size (500µ).
---
Certification:
Fragrance and taste

:
Woody and spicy vanilla.

Use

:
In infusion, Cream, Pastry, Ice cream, Yogurt, Chocolate, Savory and sweet recipes.
---
Packaging

:
In a 7.5 x 12 dose bag cm in food grade aluminum foil, fully recyclable, with a transparent mylar face to allow viewing of the Pure BIO Powder, zip closure for easy opening and closing, with a net weight of 15 grams.
The refills are ready to be displayed and hung without any handling on the COUNTER DISPLAY.

Shelf Life

-

BBD

:
In sealed dose sachet closed: 24 months.

Tips

:
Aerate (minimum 10 minutes) the Pure Organic Vanilla Powder when opening the dose sachet.
To store away from direct sunlight and away from a heat source.
Close the dose sachet tightly after use.
Open the dose sachets as needed.< /li>